Superior Tool Takes Plumbing to the Next Level with the 5-Piece PEX Expansion Tool Kit #7200
In the world of plumbing, having the right tools can make all the difference between a job well done and one fraught with frustration. Plumbing professionals and DIY enthusiasts alike know the importance of reliable equipment when it comes to handling projects efficiently and effectively. That's where Superior Tool steps in, introducing their latest innovation: the 5-Piece PEX Kit. This comprehensive kit is set to revolutionize the way plumbers and homeowners approach PEX (cross-linked polyethylene) plumbing projects.
PEX Plumbing: The Future of Water Distribution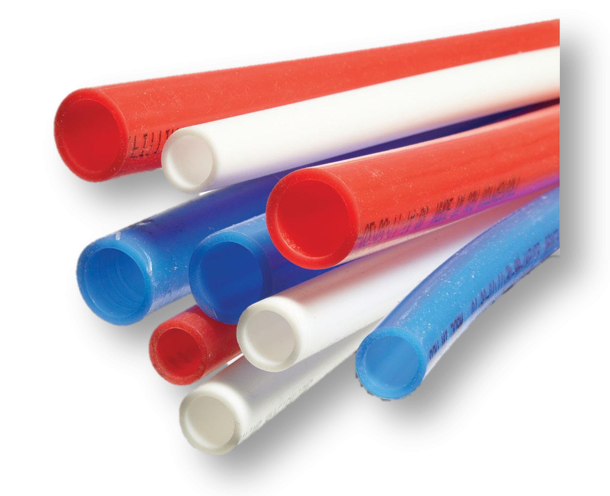 PEX plumbing has rapidly gained popularity in recent years due to its flexibility, durability, and ease of installation. Unlike traditional copper or PVC pipes, PEX tubing can be bent and curved to fit the contours of any space, reducing the need for multiple connections and minimizing the risk of leaks. However, working with PEX materials requires specialized tools, which is where Superior Tool's 5-Piece PEX Kit shines.
The 5-Piece PEX Expansion Tool Kit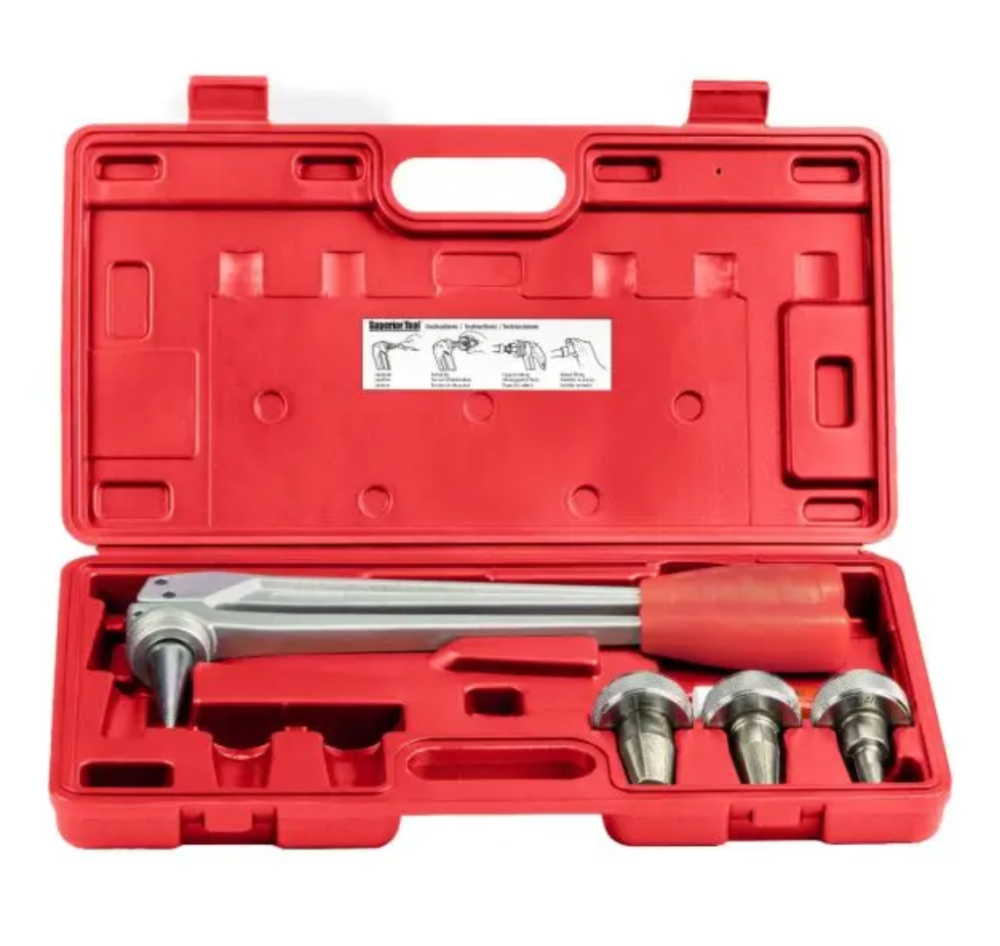 PEX Expansion Tool:

The star of the kit is the PEX expansion tool itself. This tool is designed to expand PEX tubing, creating a secure and leak-proof connection when paired with PEX fittings. The Superior Tool expansion tool is known for its precision and ease of use, making PEX installations a breeze. Comes with 3 fitting sizes ½", ¾", and 1" O.D. for Type "A" Pex Tubes.
Benefits of the 5-Piece PEX Expansion Tool Kit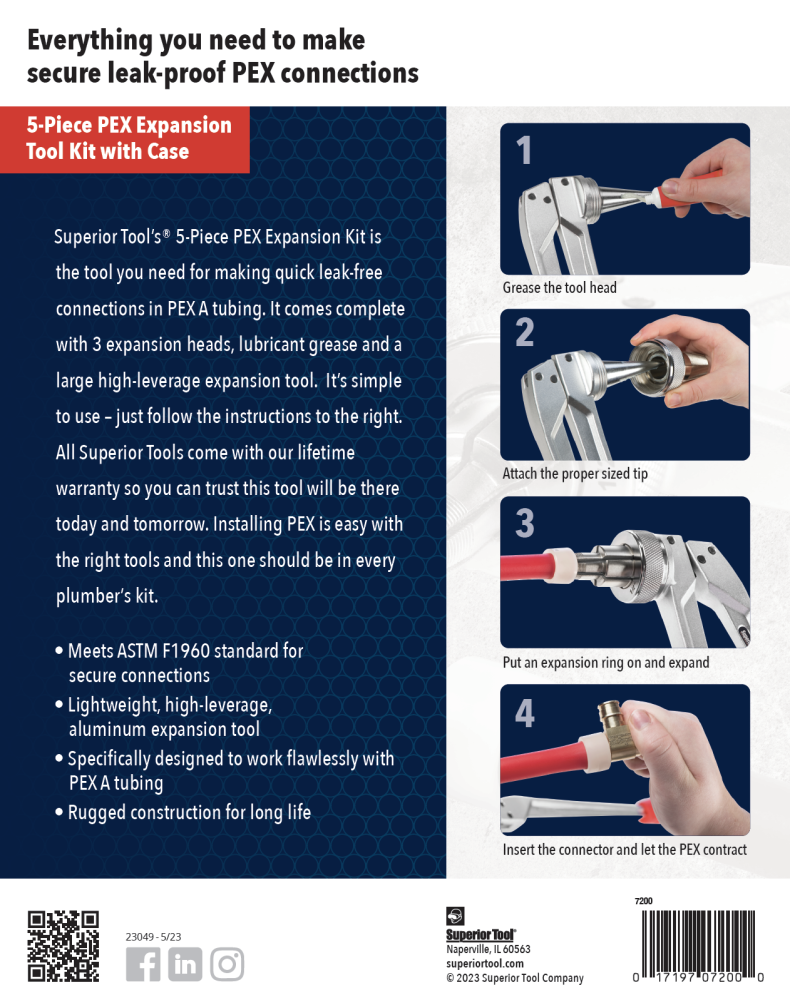 Efficiency: The comprehensive nature of this kit means that plumbers and DIYers have all the essential tools they need at their fingertips, reducing the time and effort required for PEX installations.
Reliability: Superior Tool is a trusted name in the plumbing industry, known for producing durable and dependable tools. The 5-Piece PEX Kit continues this tradition, offering reliability plumbers can count on.
Cost Savings: With this kit, there's no need to purchase individual tools separately, saving both time and money.
Versatility: The kit caters to various sizes of PEX expansion options, making it a versatile addition to any plumber's toolkit.
Superior Tool's 5-Piece PEX Expansion Tool Kit is set to redefine the way professionals and DIYers approach PEX plumbing projects. With its comprehensive set of tools designed for precision and reliability, this kit is sure to become a staple in the world of plumbing. Whether you're a seasoned plumber or a homeowner tackling a DIY project, Superior Tool's PEX Kit has you covered, ensuring your PEX plumbing installations are efficient, secure, and built to last. Say goodbye to the challenges of PEX plumbing and hello to a new era of convenience and confidence in your plumbing projects.
https://www.superiortool.com/5-piece-pex-expansion-tool-kit-with-case.html
Also make sure to check out our PEX Crimp Tool: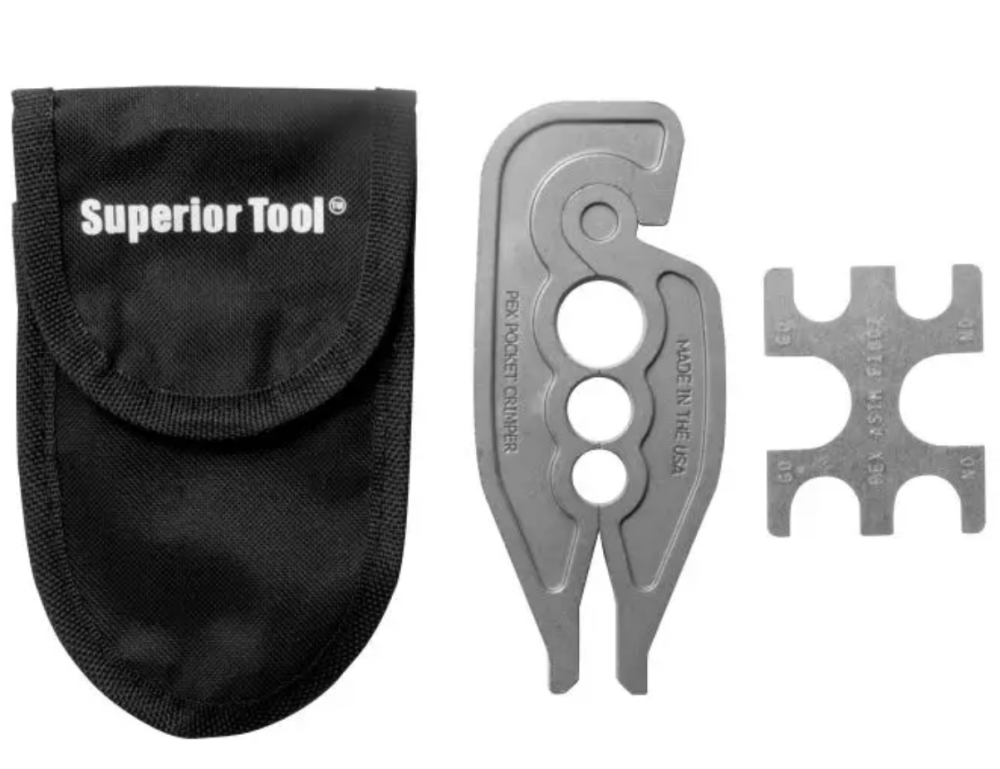 Our PEX crimp tool, which ensures secure connections between PEX tubing and fittings. This tool offers superior control and precision, resulting in leak-free joints.
Featuring Go/No-Go Gauge:
To guarantee the reliability of PEX connections, the kit includes a Go/No-Go gauge. This tool checks the accuracy of the crimp, helping users identify any potential issues before they become major problems.
https://www.superiortool.com/pex-pocket-crimper.html